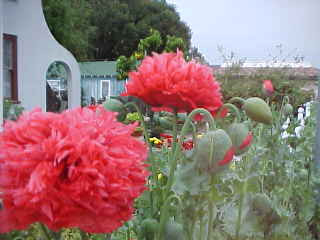 Jack wanted to share some special flowers (California Poppies on the corner of Central and Hwy 246)
---
The following is a listing of all the pages in this web. Your index. Click away and enjoy.
Table of Content
Party April 8, 2000 Photos / pg2 / pg 3/ pg4/ pg5 / pg6/ pg7/ Hello
Event of Boats in LA coming October 14, 2000 Photo of Boat Reunion Photo 1Photo 2Photo 3 Photo 4 Photo 5 pg6 pg7 pg8 pg9 pg10 pg11 pg12 pg13 pg14 pg15 pg16 pg17 pg18 pg19 pg20 pg21 pg22 pg23 pg24 pg25 pg26 pg27 pg28 pg29 pg30 pg31 pg32 pg33 pg34 pg35 pg36 pg37 pg38 pg39 pg40 pg41 pg42 pg43 p44 p45 p46 p47 p48 p49 p5- p51 p52 p53 p54 p55 p57 p58 p59 p60 p61 p62 p64 there are 64 pages on this reunion site (not all linked here - working on it. ) Press Release
Special Tour: Yankee Wood Chapter of National Woody Club 6/29/00 pg1 [pg2] [Pg 3] [Pg4] [Pg 5] [Pg 6] [Pg 7] [Pg 8] Find in Buellton
GASUP 9/30/00 p1 p2 p3 p4 p5 p6 p7 p8 p9 p10 p11 p12 p13 p14 p15 p16 p17 p18 p19 p20 p21 p22 p23 p24 p25 p26 p27 p28 p29 p30 p31 p32 p33 p34 p35
Blaine Johnson Photos Santa Maria Elks 11/15/00 [1] [2] [3] [4] [5] [6] [7] [8] [9] [10] [11] [12] [13] [14] [15] [16] [17] [18] [19] [20] [21] [22] [23] [24] [25] [26] [27] [28] [29] [30] [31] [32] [33] [34] [35] [36] [37] [38] [39]
Ford Model A Club - Group photo on pg6 [1] [2] [3] [4] [5] [6] [7] [8] [9] [10] [11] [12] [13] [14]
---
Author Evelyn Roth
Copyright © 2000 [www.oilstick.com]. All rights reserved.
Revised: August 28, 2005 .